The RSPB's Fair to Nature certification scheme focusses on increasing biodiversity on UK farmland by promoting and supporting the scale of land management needed for wildlife to thrive. But what is biodiversity?
"Biodiversity means the variability among living organisms from all sources, including terrestrial, marine and other aquatic ecosystems and the ecological complexes they are part of; this includes diversity within species, between species and of ecosystems.
In other words, biodiversity is the part of nature that is alive, and includes every living thing on Earth. Nature is all the existing systems created at the same time as the earth, all the features, forces and processes, such as the weather, the sea and mountains.
Nature means all life on Earth (i.e. biodiversity), together with the geology, water, climate and all other inanimate components that comprise our planet". Source: Scottish Biodiversity Strategy consultation
Why biodiversity matters to farming
A round 70% of the UK's land is currently being used for farming and around half of the birds, insects, plants, amphibians and reptiles that live on our farmland have vanished since the 1970s. That wildlife is of course valuable just for itself, but its loss also affects food production. 
Pollinating insects, such as bumblebees and hoverflies, are important for the success of fruiting crops, like tomatoes and peas. Lots of wildlife can help with pest management, by eating harmful insects or feeding them to their chicks. And healthy soils are vital to all crops, as well as being home to over a quarter of living species on earth. Source: RSPB
The consequences of this wildlife decline therefore, go beyond simply the loss of nature; the destruction of these critical ecosystems, which are essential to farming, will have a negative and long-term impact on food production.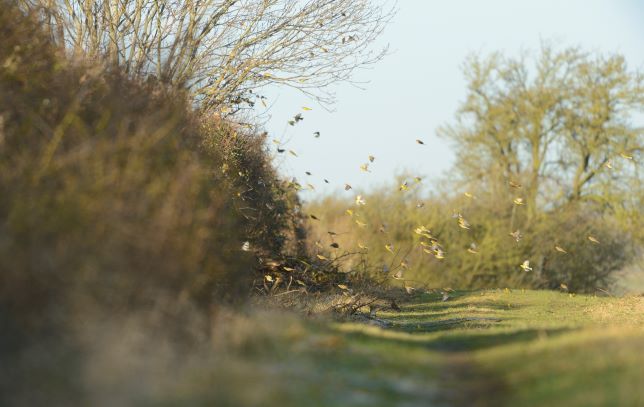 Fair to Nature gives biodiversity a boost
Our scientifically proven approach is not only fair to nature, but also critical for us all. Our food system relies on nature, with thriving biodiversity and ecosystems intrinsic to a functioning food supply.
This is why we are asking farmers to ensure 10% of their farmed land is managed for nature, thus enabling the re-emergence of richer, more diverse habitats – fuelling not only a return to the balance of nature, but to lasting sustainability, economic stability and long-term business resilience.
With incredible results, our own Fair to Nature farm, RSPB Hope Farm in Cambridgeshire, has seen a 226% increase in breeding birds, a 213% increase in farmland butterflies, almost double the floral diversity and up to 19 times more bees than typical farms. You can find more of our case-studies here.
We're working with committed farmers and retailers to ensure you can buy food that comes with benefits for nature and our planet: guaranteed by science and certified by the RSPB, making a genuine difference to this crisis and helping protect our world for future generations.
Tomorrow is grown from our actions today
Contact us today to find out how we can help achieve a great tomorrow
Register Interest
Sidebar form
or email us at fairtonature@rspb.org.uk