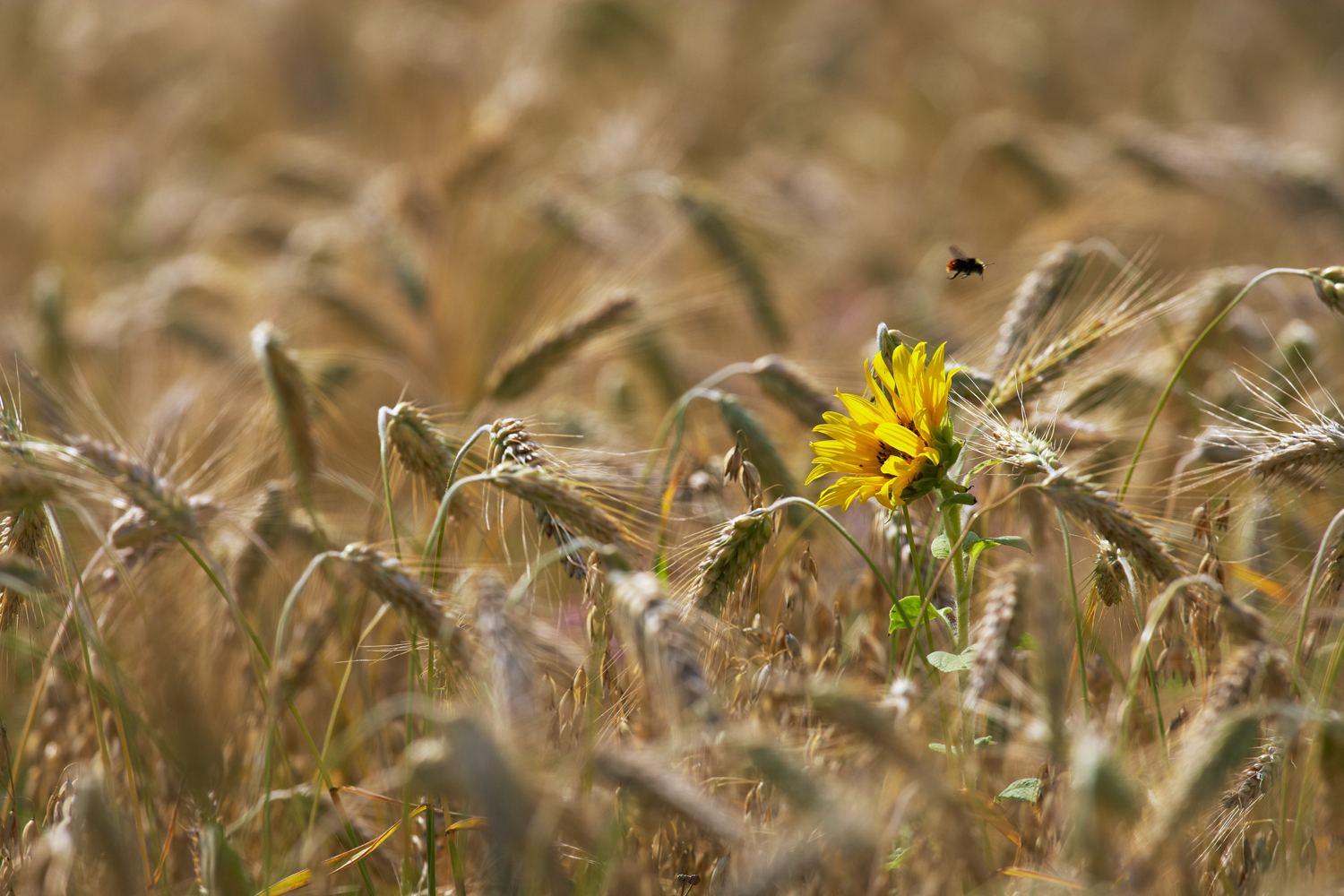 Author: Alena Walker, NFFN
Many of us are concerned about the humanitarian crisis in Ukraine and rightly so. No one can fail to be moved by these tragic events and the ongoing trail of devastation and misery. Our thoughts are with all of those whose lives are being torn apart by the conflict.
The consequences of the war in Ukraine have been felt around the world, with shocks to global supply and a surge in prices for fertiliser and animal feed. Understandably, these impacts have added increasing pressure to the discussions around sustainability and food security.
But with future food supplies brought sharply into focus, the real problem lies in the promotion of intensive food production as a fix-all solution that ignores the flawed realities of our current food production:
Over half the arable crops grown in the UK are for animal feed

In Scotland, 80% of crops are grown for alcohol or animal feed
Globally, 30% of total food produced is wasted
In the UK, food waste is around 9.5 million tonnes – 70% of which is edible and intended for consumption
The war in Ukraine has highlighted a global food system that is already in crisis.
Amid growing uncertainty around the impacts on food supply, farming unions have requested a moratorium on Government environment support schemes.
What's concerning about this knee-jerk reaction to increase food production is the blanket denial of the more severe and imminent challenges our food system is facing. Biodiversity loss, climate change and land degradation are already placing unprecedented pressures on our sector, and without swift remedial action, these pressures will continue to worsen.
The Intergovernmental Panel on Climate Change (IPCC) has confirmed that catastrophic environmental breakdown is upon us. According to the UN's latest assessment, society and nature are being pushed beyond their abilities to adapt.
What is abundantly clear is that this decade is the time for action.
The war in Ukraine has not presented a need to ramp up food production, but to reframe our existing (and narrow) definition of "food security" so it encompasses the interconnected dimensions of truly sustainable food systems.
This includes ecologically functioning landscapes, access to fertile and nutrient-rich soil, ecosystem resilience to changing weather, frameworks to facilitate farmer-focused infrastructure and better support for farming practices that sincerely address the climate and nature emergency.
This – alongside robust measures to shorten the supply chain, reduce food poverty and improve accessibility so everyone can have a healthy, sustainable diet – is what qualifies as food security.
The events in Ukraine have inadvertently exposed the vulnerability of a food system that is heavily reliant on a range of inputs from around the world, which are often environmentally damaging, finite and at risk from climate change. On a farm business level, reliance on costly inputs hinders profit margins and negatively impacts environmental resilience.
If food security is to be a genuine aim, then we need to reduce reliance on these inputs. We need to urgently review what we currently produce, including where and how we manage these landscapes.
Doubling down on flawed approaches while steering away from environmental restoration will only exacerbate the frailties of our food production. It's not about having more productive land; it's about maintaining and protecting the natural assets that farming is inherently dependent upon and promoting agricultural diversity where nature is a valuable stakeholder. In an era of existential crisis, biodiversity and effectively functioning ecosystems are not luxuries – they are necessities.
Any call to halt ecological or environmental delivery in order to bring more land into production isn't a response to a humanitarian crisis. It's a stalling tactic to maintain business as usual, where rampant production maintains the status quo and undermines any attempt to build an equitable food & farming future.
TOGETHER WE IS GROWN FROM OUR ACTIONS TODAY
Contact us today to find out how you can become part of the solution.
Register Interest
Sidebar form
or email us at fairtonature@rspb.org.uk