In celebration of National Hedgerow Week, our farm conservation advisor, Kevin, reminds us that there is a lot more to the humble hedge than meets the eye…
The humble hedge, standing proud, almost defiant of the changes around it for centuries, even millennia, is the lowland UK landscape. They link us directly to the past (who hasn't counted the number of woody shrub species along a 30m length?), whilst continuing to link our landscape and play an important role in modern farming and conservation.
Hedgerows are also an essential habitat in their own right, providing food and shelter for countless species of insects, small mammals, plants and birds. A well maintained hedge also offers a stock-proof boundary, shelter, a reservoir of beneficial insects, carbon sequestration, habitat buffer, flood alleviation and a source of fruit and timber.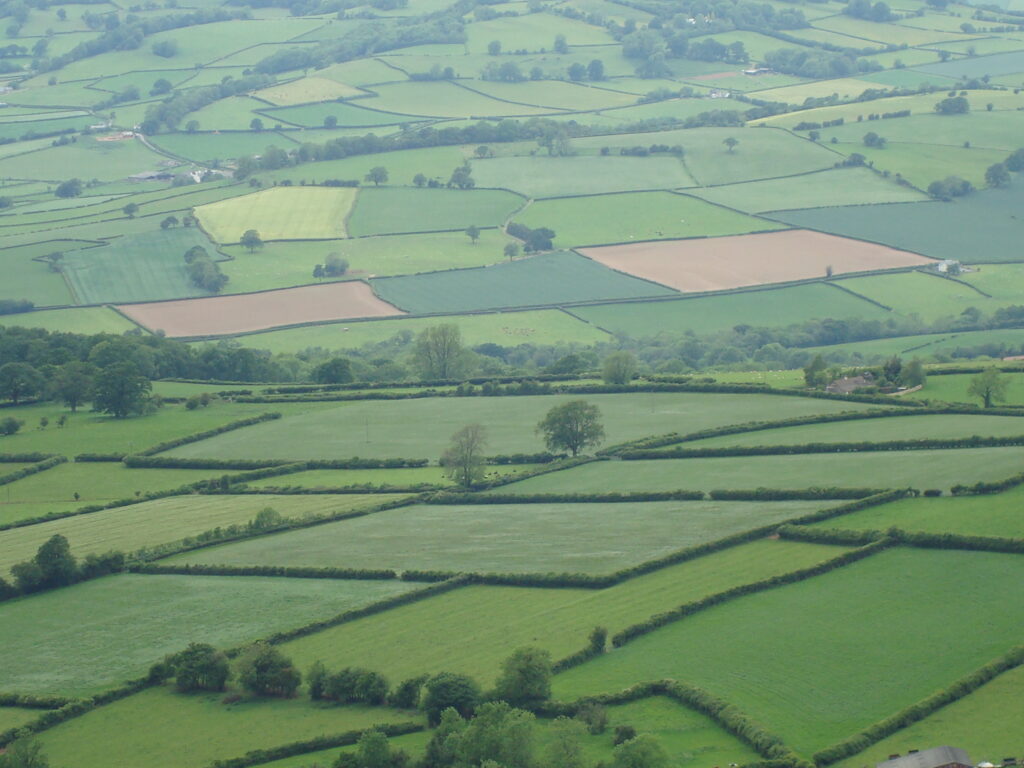 Despite these benefits, the UK is estimated to have lost over 50% of its hedgerows since 1945, possibly as much as 10,000 miles a year at times between 1946 & 1963. These losses were largely driven by agricultural changes (mechanisation allowing for larger fields, specialisation reducing the need for stock boundaries, shift to flailing rather than laying due to loss of farm labour and government grants for removal). However an estimated half a million kilometres of this precious resource survive.
Because of their importance, hedgerows and adjacent margins have long been included in farm conservation measures, but to deliver their full potential they need to be seen as part of a whole farm approach.  It is no surprise therefore, that well managed hedgerows and their associated margins, are a key part of the Fair to Nature Standard, helping deliver the minimum 10% wildlife habitat requirement across certified farms.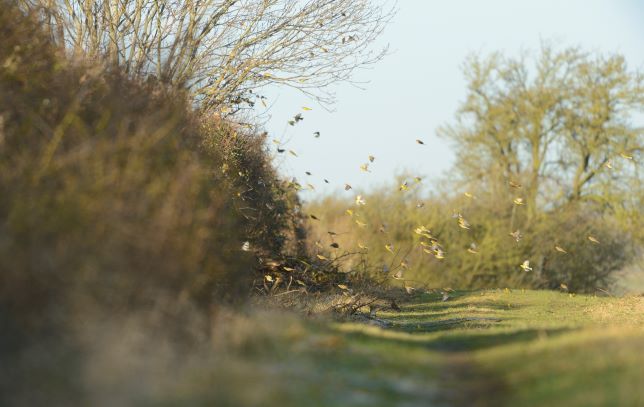 As well as their direct wildlife benefits, hedges can be vital for healthy, diverse pollinator populations on farmland.  Flowering hedges attract and support wild pollinators, especially in the early spring, when little of the ground vegetation is in flower, to feed insects coming out of hibernation. These pollinators then move into surrounding farmland, improving pollination of crops and resulting in increased yields in oilseed rape, legumes and fruits. To receive these benefits a hedge does however need to maintain a succession of flowering shrubs through the spring & summer.
In addition to bees, many beneficial predators such as wasps and flies also aid in the pollination process, so providing nectar sources helps nature to control crop pests, reducing the need for harmful and expensive insecticides.
More information on ensuring you maximise the nectar yield from your hedgerows can be found here.
Another major indirect benefit for wildlife is the pathways provided by the hedgerow network. Like we use roads or footpaths, animals use the network to travel from site to site, linking patches of isolated semi-natural grassland and woodlands. The removal, or closure to continue the metaphor, of this network leads to isolation and decline.
Fortunately many have seen (or never lost) the light, with more hedgerows being planted or re-established every year and traditional management, in its myriad forms, has seen a resurgence.
Many of these 'new' hedgerows follow lines long since lost, but visible on old photos and maps and often in the soil; some are even replacing those removed under previous grant schemes! So next time you walk your fields, look again at that isolated tree and any differences in soil or water table across the field, there may be a reason it was once separated. If arable land, check your yield maps, they may tell you something known long before the days of combines, let alone satellites!
So as well as being a vital component of Fair to Nature, hedges reveal so much about our history and changing landscape. What story will they tell in 100 years from now?
Please note, we have no control over the content of the external websites linked to in the article.
Tomorrow is grown from our actions today
Contact us today to find out how we can help achieve a great tomorrow
Register Interest
Sidebar form
or email us at fairtonature@rspb.org.uk